They say "Azure Storage Explorer", "Amazon S3 Browser" or whatever. We proudly say "IDE for Cloud Services", providing the support for multiple cloud providers in one versatile tool.
Cloud features and communication protocols evolve at a fast pace. We provide constant update stream, so that you have the access to the latest technologies.
Cloud Combine comes with perpertual license. This means that you get all the updates for free.
Bring Tactility to the Next Level
Mouse is not the single option. Keyboard brings a faster way of operating with files when it comes to two panels: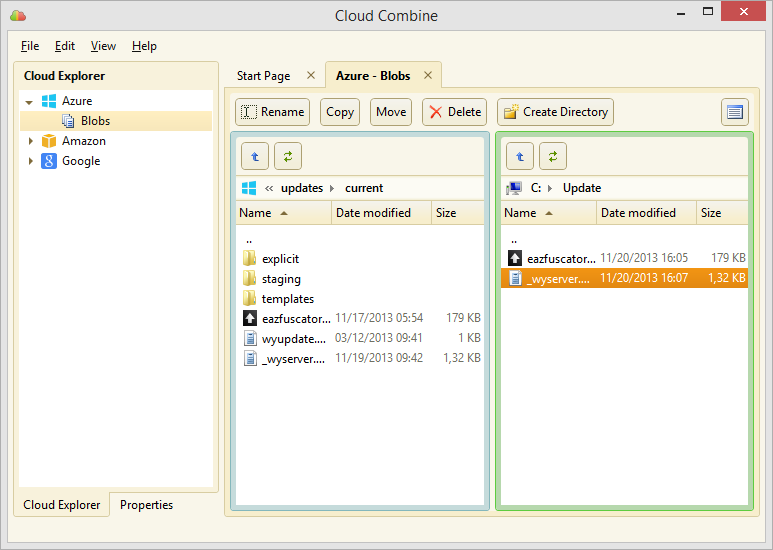 Just use , Page Up, Page Down, TAB and Enter for navigation. F2, F5, F6, F7 and F8 for operations.
It takes some time to get familiar but once you do, you'll be rewarded with a boosted productivity.